Skip to Main Content
It looks like you're using Internet Explorer 11 or older. This website works best with modern browsers such as the latest versions of Chrome, Firefox, Safari, and Edge. If you continue with this browser, you may see unexpected results.
Health Literacy websites
MedlinePlus Health Literacy

Consumer level information on health literacy with links to multiple sites on medical terminology.

MedlinePlus Health Videos

Animated videos that show the anatomy of body parts and organ systems and how diseases and conditions affect them.

MedlinePlus - Easy to Read Health Information

Health information from the National Library of Medicine written in plain everyday language.

MedlinePlus - Evaluating Health Information

Tools and tutorials to educate patients on how to evaluate and find reliable health information online.

Agency for Healthcare Research and Quality - Questions to Ask Your Doctor

Improve your healthcare by taking an active role and asking questions, understanding your condition and evaluating your options. This U.S. government site gives you the tools and resources.

Talking To Your Doctor

The National Institutes of Health offers several publications that can help promote meaningful interactions between patients and doctors.

PubMed Health

PubMed Health provides information for consumers and clinicians on prevention and treatment of diseases and conditions. PubMed Health specializes in reviews of clinical effectiveness research, with easy-to-read summaries for consumers. Clinical effectiveness research finds answers to the question "What works?" in medical and health care.

Plain Language.Gov - Health Topics

The Plain Language Action and Information Network (PLAIN) is a group of federal employees from many different agencies and specialties who support the use of clear communication in government writing.

myPHR

Take an active role in your health care by creating a personal health record. This website developed by a national non-profit professional organization provides information on on creating a personal health record.

Medical Library Association - A User's Guide to Finding and Evaluating Health Information on the Web

Guide to help consumers evaluate health websites as well as an extensive list of recommended consumer health websites for general health and disease specific questions.
Patient participation books at Mesa County Libraries
Library Databases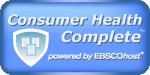 Consumer Health Complete™ is designed to support the information needs of patients, and to foster an overall understanding of health-related topics.
Book a librarian
Book a Librarian - Mesa County Libraries

Reference Librarians are available by appointment for help with business, genealogy, health, local history, computer, book and author questions and more. Book an individualized 30 minute appointment.