Skip to Main Content
It looks like you're using Internet Explorer 11 or older. This website works best with modern browsers such as the latest versions of Chrome, Firefox, Safari, and Edge. If you continue with this browser, you may see unexpected results.
Local Happenings
Steps & Stories

If you enjoy walking and talking, join us for Steps & Stories! Join us from 10-11 a.m., on the first Friday of every month now through October at Sherwood Park. Get in your steps while walking around Sherwood Park and share what you've been reading, listening to or binge watching. Please wear your mask. We will keep socially distanced, being mindful of everyone's safety.

Western Slope Adventurers

The Western Slope Adventurers (WSA) is a bunch of motivated individuals who want to get together with other outdoor minded folks to share hiking, backpacking, canyoneering, dog walks, outdoor film festivals (indoors on winter nights), photography, road and mountain biking, rafting and other water sports; and, in season, skiing, snowboarding, snowshoeing, winter camping (or huts), and so much more.
Need a Trail Map?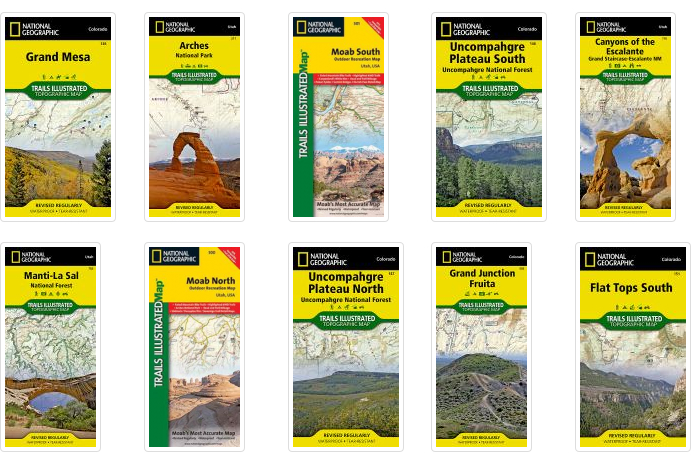 Did you know? The Central, Fruita and Clifton libraries have regional National Geographic Trails Illustrated Maps for checkout! We've got numerous maps for popular locations in western Colorado and eastern Utah including Arches, Grand Mesa, Uncompahgre and much more.
Nature Passes
We have many local passes available to checkout -see our Culture and Nature Passes page for more information.