Skip to main content
It looks like you're using Internet Explorer 11 or older. This website works best with modern browsers such as the latest versions of Chrome, Firefox, Safari, and Edge. If you continue with this browser, you may see unexpected results.
Online Library Services
Please note, lending through Prospector is currently offline indefinitely due to limited courier.
Mesa County Libraries are now OPEN!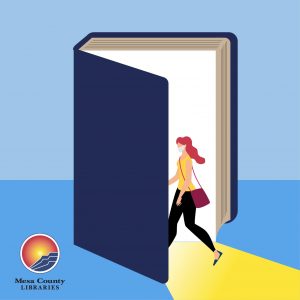 Please note, due to a state-wide order from Governor Polis, all patrons aged 11 and over entering the library will be required to wear a mask as of 7/17/2020. Masks will be provided for those who don't have one. Details on the new requirement will be added to this page as soon as they are available. Please do not come to the library if you feel ill.
Mesa County Libraries are now OPEN regular hours as of 7/13/20. Please see this blog post for details about services available.
Curbside Service
CURBSIDE SERVICE
For patrons who are not comfortable entering the library buildings, curbside pick-up of holds will continue at all Mesa County Libraries locations.
To use curbside service:
Place your items on hold in our online catalog.
You'll be notified when items are available.
After you're notified, call your library branch to schedule a pick-up time
Central Library: 970-243-4442
Clifton Branch: 970-434-6936
Collbran Branch: 970-487-3545
De Beque Branch: 970-283-8625
Fruita Branch: 970-858-7703
Gateway Branch: 970-931-2428
Orchard Mesa Branch: 970-243-0181
Palisade Branch: 970-464-7557
Library Blog Posts Re: COVID-19